Boston Professional Events List
Stem Cell Summit (gtc) S
---
Date
Apr 12, 2018 - 08:00 AM - Apr 13, 05:00 PM
Organizer
New York Media Technologies LLC in association with GTCbio
Location
Hyatt Regency Boston1 Avenue de LafayetteBoston, MA 02111United States,
Boston,
MA,
US,
ZIP: 02111
Phone: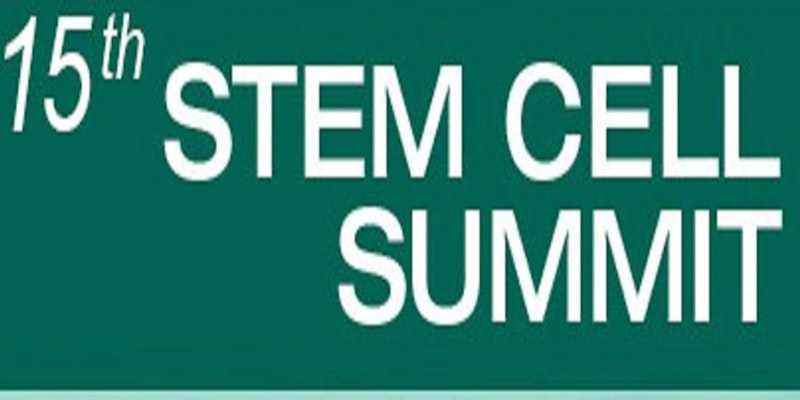 Description
GTCbio is proud to present the Stem Cell Summit 2018, to be held in San Diego, CA. The Stem Cell Summit provides information on cutting-edge developments in all areas of stem cell research from bench to bedside, including the biology, medicine, applications, regulations, product development, and the commercialization of stem cells. This summit comprises of presentations, panels and round-table discussions to highlight pre-clinical and clinical studies in regenerative medicine, immunotherapy, stem cell reprogramming, cell therapy in diabetes, regulatory policies regarding stem cell research, manufacturing and other relevant topics.

Stem Cell Summit 2018 includes two back-to-back conferences including joint plenary session:

Conference 1: 15th Stem Cell Research & Regenerative Medicine
Advances in Adult & Pluripotent Stem Cell Research

Revolution in Immunotherapy

What's in the Pipeline: Pre-clinical & Clinical Strategies
Joint: Plenary Session
Where do We Stand with Cell Therapy in Diabetes?
Conference 2: 7th Stem Cell Product Development & Commercialization
Regulatory Challenges in Cell Therapy

Funding and Partnering

Stem Cells for Drug Discovery & Disease Modeling

Manufacturing and Scalable Processes

Biotech Showcase: Emerging Pipelines

Commercialization: Creating Sustainable Business Models
Day 1 – Thursday, April 12, 2018
Registration and Breakfast
Kick-off Keynote Session – Historical Perspective and State of the Industry
Morning Networking Break
> Stem Cell Research and Regenerative Medicine
> Stem Cell Product Development and Commercialization
> Advances in Adult Stem Cell Research
> Stem Cells for Drug Discovery and Disease Modeling
Sponsored Lunch Workshop
> Advances in Pluripotent Stem Cell Research
> Partnering between Industry, Academia and CROs to Advance Research
Afternoon Networking Break
Round Table Discussions
Sponsored Reception and Poster Session
Day 2 – Friday, April 13, 2018
Breakfast with Mentors from Academia and Industry
> Stem Cell Research and Regenerative Medicine
> Stem Cell Product Development and Commercialization
> Translation to the Clinic: What's in the Pipeline
> Manufacturing and Scalable Processes for Cell Therapy
Morning Networking Break
> Revolution in Immunotherapy
> Regulatory and Funding Challenges
Ready, Set, Grow – New Company/Technology Pitch Competition & Lunch
Award Ceremony and Closing Keynote Session – Predictions for the Future
Conference Closes
Please contact the event manager Marilyn below for the following:
- Discounts for registering 5 or more participants.
- If you company requires a price quotation.
Event Manager Contact: marilyn.b.turner(at)nyeventslist.com
You can also contact us if you require a visa invitation letter, after ticket purchase.
We can also provide a certificate of completion for this event if required.

NO REFUNDS ALLOWED ON REGISTRATIONS
-----------------------------------------------------------------
This Event Listing is Promoted by
New York Media Technologies LLC in association
with GTCbio
http://www.NyEventsList.com
http://www.BostonEventsList.com
http://www.SFBayEventsList.com
-----------------------------------------------------------------
MYL170816CEV MAR170927UPT MYL171025UPD CHA171109UPT
Keywords: fun, applications, biology , business , Clinical , conference , development , Eating, Fun , industry
---
---
---
Comments
---
---
Newsletters
VIP Life Time Subscription to our Newsletters!

$399.99