Boston Professional Events List
MDSAP Implementation & Participating Country Regulatory Processes (com) A
---
Date
Feb 22, 2018 - 08:30 AM - Feb 23, 04:30 PM
Organizer
METRICSTREAM INC - NewYorkEventsList
Location
BostonBoston, MAUnited States,
Boston,
MA ,
US,
ZIP: United States
Phone: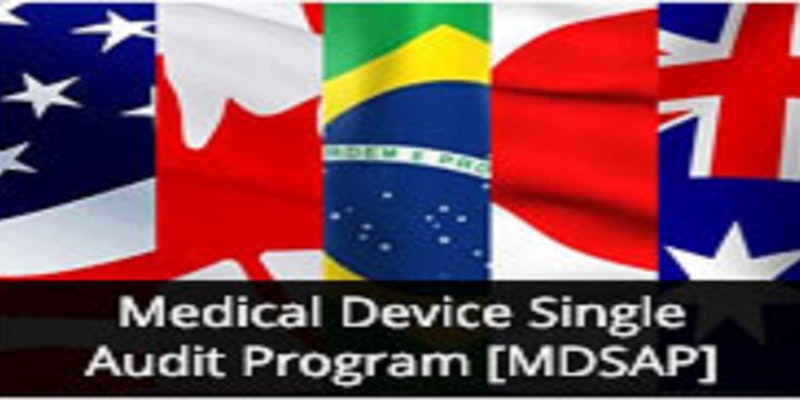 Description
Global Medical Device Regulations continue to evolve, as devices become more diverse and sophisticated. Understanding the regulations and requirements in your targeted markets will expedite speed-to-market of innovative products and assist patients needing access to life-saving products and technologies. Government Regulatory Authorities, needing to become more efficient with their time, are looking for ways to better use their internal resources without compromising safety in products, which become marketable. One such example is the Medical Device Single Audit Program [MDSAP], where Authorized Organizations would be allowed to carry out a single GMP audit on medical device manufacturing facilities and have it stand to support registrations across the current participating member countries: U.S. Canada, Brazil, Australia and Japan.
This two-day seminar is focused on understanding the Medical Device Single Audit Program, the scope of the program, how to apply, the Authorized Organizations, the rating system developed and what you can expect when signing onto the program. The seminar will discuss how such audits are organized, what to expect during a MDSAP audit, how does this differ from a typical certified body audit, along with document movement and timeline expectations in receiving the facility's certificate.
The key Regulatory Requirements for Medical Devices will also be covered for the participating MDSAP Countries of: U.S., Canada, Brazil, Australia and Japan.
Seminar Fee Includes:
Lunch
AM-PM Tea/Coffee
Seminar Material
USB with seminar presentation
Hard copy of presentation
Attendance Certificate
$100 Gift Cert for next seminar
Learning Objectives:
The Medical Device Single Audit Program (MDSAP)

Device Classification

Licensing Pathways

Medical Device GMP

Inspections

Device Labeling

License Holder Responsibilities

Timelines and Fees

Country Specific Cultural Considerations and Challenges

Adverse Event Reporting
Who Will Benefit:
This two-day seminar will provide invaluable assistance to all personnel in the Medical Device industry, who have a stake in expanding their business into a MDSAP participating country and for those interested in more information about MDSAP and how it may apply to them.
This seminar will be particularly useful for those involved in research and development, document creation for regulatory submission, data handling and for those conducting/monitoring/coordinating clinical investigation, performing risk management and post-market vigilance/surveillance. This seminar is a must for those who are looking to apply for a medical device registration and product license in a MDSAP country.
Those employees working in the following roles will significantly benefit by attending:
Regulatory Affairs

Quality assurance, quality control, and quality systems

Product development personnel

Contract research organizations

Business management

Site managers

Senior and executive management

Contractors and subcontractors

Distributors

Consultants
Agenda
---
DAY 01(8:30 AM - 4:30 PM)
Registration Process: 8:30 AM – 9:00 AM

Session Start Time: 9:00 AM

Introduction and Agenda Review

Lecture 1: Medical Device Single Audit Program (MDSAP): Overview, History, Audit Process and Report

Program Overview

MDSAP Audit Process

MDSAP Audit Cycle

Country additions to MDSAP Participation

MDSAP Audit Procedures & Forms

Lecture 2: U.S. FDA Overview and Device Regulations

Device Classification

Clinical Trials / IDE

Licensing Pathways: 510k, De Novo, PMA

Human Factors and Usability Studies

Medical Device GMP

Inspection Process

Device Labeling

Combination Products

License Holder Responsibilities

Lecture 3: Canada Medical Device Regulations

Regulatory Authorities & Structure

Device Classification

Import / Export

Marketing Clearance

License Application Types

License Amendments

Establishment License

Quality System Requirements

Clinical Trials

AE Reporting

Inspections

Packaging & Labeling

Traceability

Fees
DAY 02(8:30 AM - 4:30 PM)
Lecture 4: Brazil Medical Device Regulations

Country Overview & facts

Healthcare Authority & Structure

Country Establishment & Licenses

Requirements for Devices

Clinical Trials

Device Classification

Device Registration

Packaging & labeling Requirements

Medical Device Testing

Variations / Amendments / Renewals

Timelines

Fees

Post Marketing Vigilance

Patents & Trademarks

Import / Export

Advertising

Lecture 5: Australia Medical Device Regulations

Government Structure / Healthcare Authority

Medical Device Regulations

Country Establishment

GMP / Conformity Assessment

Essential Principles

Clinical Trials

Packaging & labeling

Vigilance Reporting

Import / Export

Fees

Timelines

Lecture 6: Japan Medical Device Regulations

Regulatory Agencies & Structure

Agency Consultations

Pharmaceutical & Medical Device Law

Clinical Trials

Business Entities / Country Establishment

Licensing Options

MAH Overview / Personnel

Types of medical Device Licenses

ICH / Japan

Facility Audits

Device Classifications

Device Registration

Device Labeling

Timeline / Fees

Cultural Considerations

Lecture 7: MDSAP Adverse Event Reporting / Common Themes

Lecture 8: Regulatory Process / Working with Global Agencies

Final Questions and Closure
Speaker Details
---

Robert J. Russell
President of RJR Consulting, Inc
Robert J. Russell, (Bob) is the President of RJR Consulting, Inc., a Global Regulatory Consulting company, specializing in understanding regulatory issues for the pharmaceutical, medical device and combination products industry. Bob has more than 30 years of experience working with FDA, EMA, Healthcare Authorities and Agencies across Latin America, Middle East and Asia / Pacific supporting clients projects in these regions. Licensing, registrations, GMP, DMFs and borderline products are core competencies of the Course Director.
Prior to entering the consulting field, Mr. Russell was the Global Director of Regulatory Affairs for two Fortune 100 manufacturers of Drugs and Medical Devices. RJR's offices are located in every major region with in-country experts on staff handling local regulatory needs. Bob has a BS and MS in Chemistry.
Please contact the event manager Marilyn (marilyn.b.turner(at)nyeventslist.com ) below for:
- Discounts for multiple participants.
- Require a price quotation.
- Require to pay by wire transfer or PayPal
- Invitation letter for visa applications

NO REFUNDS ALLOWED ON REGISTRATIONS
-----------------------------------------------------------------
This Event is Brought to You by:
METRICSTREAM INC - NewYorkEventsList
http://www.NyEventsList.com
http://www.BostonEventsList.com
http://www.SFBayEventsList.com

MYL171023CEV
Keywords: access , business , class , Clinical , development , government , implement, industry , learn, Learning
---
---
---
Comments
---
---
Newsletters
VIP Life Time Subscription to our Newsletters!

$399.99