Boston Professional Events List
Garden Tips and Soil Testing
---
Date
Oct 29, 2021 - 06:00 AM - Oct 30, 06:00 AM
Location
2009 West Main Road Middletown, RI 02842,
Boston,
Massachusetts,
US,
ZIP: 02201
Whether you're growing lettuce or lupines, it's important to know who to turn to for advice -- the URI Master Gardeners are here to help! Bring in a soil sample from your home garden for free analysis.
On the first Sunday of the month, these garden pros will speak on selected topics ranging from pest management to heritage plants. Talks take place from 11:00am to 12:00pm.
August 6: The Three Sisters Growing Techniques
The history, legend, and practical use of the system.
September 3: Growing Cover Crops
October 1: Feeding your Family from a Colonial Garden
Weather dependent. This program is offered in partnership with the URI Master Gardener Program, Cooperative Extension.
For questions contact (401-847-8344) or [email protected]

How to collect a soil sample:


Using a clean trowel, take and combine several smaller samples in each separate area of your property that you want to test. Take a sample at a depth of 3-4" for lawn, 6-8" for vegetables and flowers and 12 -18" for fruit trees. Do not sample recently fertilized, limed or very wet soil. You can take the sample from different parts of the lawn or garden.


Take approximately one cup of soil and spread it on a piece of paper to dry overnight.


Transfer the sample to a small zip-lock bag. Write on the bag your name and the type of plants you plan to grow and bring it with you.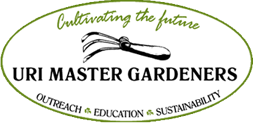 ---
---
---
Comments
---
---