Boston Professional Events List
Complaint and Recall Management: A Compliant, Lean Program (ntz)
---
Date
Jan 27, 2021 - 09:00 AM - Jan 28, 09:00 AM
Organizer
New York Media Technologies LLC in association with Netzealous LLC
Location
Embassy Suites By Hilton Boston,
Boston,
MA,
USA,
ZIP: 02128
Phone: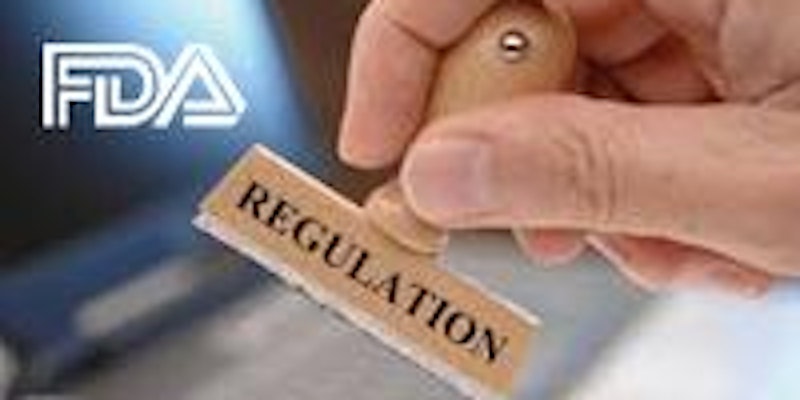 Description
*** LIMITED TIME OFFER: FREE $100 AMAZON GIFT CARD! ***
REGISTER TODAY!
Complaint handling is likely one of the more cross-functional parts of your quality system: Customer Service may receive your customer complaints, Sales and Marketing may need to reach out to the customer for additional information, Regulatory Affairs may determine whether the complaint is reportable, QA may perform the root cause investigation, R&D or Manufacturing Engineering may need to be involved in the corrective action, and Quality Engineering may need to trend the complaints! This session will include the requirements for all of the above responsibilities, which will include defining, documenting, and implementing a complaint-handling system, the requirements for complaint review, investigation, and corrective action, as well as ISO-specific implications. Also covered will be a discussion of what constitutes a complaint, and recommended practice on how to handle "non-complaint" feedback. Attention will be paid to the application of risk management to a complaint handling system, and a specific risk management system explained.
---
Learning Objectives:
This seminar contains a streamlined review of the regulations, allowing the majority of time to be spent on a detailed focus on critical process requirements for compliance with the regulations. Jeff will also call from his 30+ years of experience in this area to put forth recommendations for methods of documentation that are straightforward and compliant. Among these recommendations are contents of complaint records, root cause investigations, and corrective actions. This seminar also covers the application of risk management principles to complaint investigation
---
Why you should attend:
Complaint Handling is one of the more cross-functional aspects of your QMS, not to mention it being clearly the most customer-facing. To that end, many different functions will benefit from this presentation:
Customer Service (your "complaint taker")

Regulatory personnel

Quality Engineering personnel

Sales and Marketing personnel

Customer Service personnel

R&D personnel

Manufacturing Engineering

Executive Management

Consultants

Quality system auditors
Agenda
---
Day 1 Schedule
---
Lecture 1:
Introduction
---
Lecture 2:
Complaint Handling
Regulatory Overview: FDA, ISO 13485 (including 13485:2016)

Definitions

Application of Definitions

The Value of "Non-complaints"

Complaint Triage and Handling

Complaint Investigations

"Closing" Complaints

Contents of Complaint Form

Complaint Review and Trending

Implementation of Risk Management into Complaint Handling

Common Pitfalls and How to Overcome Them

Exercise: Complaint or Non-complaint?
Day 2 Schedule
---
Lecture 1:
Adverse Event Reporting
Regulatory Overview: FDA, MDD

MDRs

Reporting Process

Reporting Requirements

Vigilance Reports

Reporting Process

Reporting Requirements

Exercise: Reportability of Events
---
Lecture 2:
Recalls / Field Corrective Actions
Regulatory Overview: FDA, MEDDEV, Health Canada

FDA Regulations

EU Requirements

Competent Authority Reportable Event

Reporting Requirements

Corrections and Removals

Market Withdrawal and Stock Recovery

Recall Classifications

Roles and Responsibilities
---
Lecture 3:
Q&A - Conclusion
Speaker Details
---
Jeff Kasoff
Director of Regulatory Affairs, Life-Tech, Inc
Jeff Kasoff, RAC, CMQ/OE, LBB is the Principal Consultant at Lean to Quality, LLC. He has more than 30 years of experience in Quality and Regulatory management. Over that time, Jeff has implemented and overseen quality system operations and assured compliance, at all sizes of company, from start-up to more than $100 million in revenue. This multi-faceted experience makes Jeff uniquely qualified to address compliance issues across the entire range of company sizes.
Jeff has also been primary liaison with FDA inspectors and notified body auditors, giving him first-hand experience with the most common issues surfaced by regulatory agencies.
Jeff received his Regulatory Affairs Certification from RAPS, his Manager of Quality and Organizational Excellence certification from ASQ, and his Lean Black Belt from IIE.
Please contact the event manager Marilyn below for the following:
- Discounts for registering 5 or more participants.
- If you company requires a price quotation.
Event Manager Contact: marilyn.b.turner(at)nyeventslist.com
You can also contact us if you require a visa invitation letter, after ticket purchase.
We can also provide a certificate of completion for this event if required.

NO REFUNDS ALLOWED ON REGISTRATIONS
-----------------------------------------------------------------
This Event Listing is Promoted by
New York Media Technologies LLC in association
with Netzealous LLC
http://www.NyEventsList.com
http://www.BostonEventsList.com
http://www.SFBayEventsList.com
-----------------------------------------------------------------
MYL170906CEV MYL170912OTH MAR170926UPT
MYL171009UPA
Keywords: fun, arts, Engineering , Fun , functions, implement, learn, Learning , Management , program
---
---
---
Comments
---
---
Newsletters
VIP Life Time Subscription to our Newsletters!

$399.99