Boston Professional Events List
CLIA Waiver and Dual 510(k) CLIA Waiver Submissions to FDA (com) A
---
Date
Mar 22, 2018 - 08:30 AM - Mar 23, 01:00 PM
Organizer
METRICSTREAM INC - NewYorkEventsList
Location
BostonBoston, MAUnited States,
Boston ,
MA ,
US,
ZIP: United States
Phone: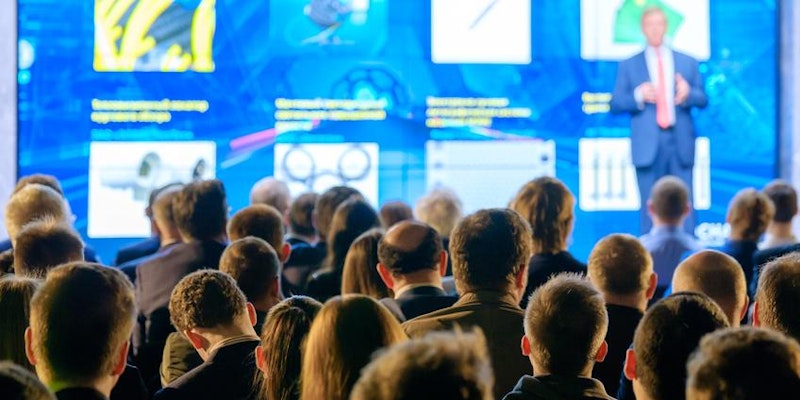 Description
CLIA Waiver and Dual 510(k) CLIA Waiver Submissions to FDA
*** LIMITED TIME OFFER: FREE $100 AMAZON GIFT CARD! ***
REGISTER TODAY!
CLIA Waiver applications declined significantly after FDA's CLIA Waiver guidance was published on January 30, 2008. Between 2008 and 2012, FDA reviewed 34 applications for CLIA Waiver and approved 14, sometimes taking years to issue a denial. The cost of performing CLIA Waiver studies, combined with the lengthy review times and likelihood of failure, discouraged companies from bringing new innovations to this critical public health sector.
As a result of MDUFA III, passed by Congress in 2012, FDA began accepting and reviewing Dual 510(k) and CLIA Waiver by Applications, and more companies are taking advantage of this new Dual Pathway, which promises shorter review time and higher success rates. Additionally, the 21st Century Cures Act Directs FDA to revise the section on Accuracy in the CLIA Waiver Guidance by the end of 2017. How will these changes impact CLIA Waiver Application outcomes?
You will leave this one and one-half day workshop knowing how to submit either a CLIA Waiver Application or a Dual 510(k) Waiver Application that conforms to FDA's CLIA Waiver guidance. You will learn how to design risk-based "flex" studies, and develop cost-saving product development and clinical study strategies. We will review FDA's CLIA categorization criteria and examine ways to incorporate "simple" and "negligible chance of erroneous results" into product design. You will understand how CLIA Waiver requirements have evolved, how the FDA determines performance requirements for CLIA Waiver, what to expect during their review and how to maximize your chances for a successful CLIA Waiver application. Finally, you will gain insights on what to expect from the anticipated new, revised CLIA Waiver guidance.
Seminar Fee Includes:Lunch
AM-PM Tea/Coffee
Seminar Material
USB with seminar presentation
Hard copy of presentation
Attendance Certificate
$100 Gift Cert for next seminar
Learning Objectives:
Upon completing this course participants should be confident in their ability to:
Understand and follow FDA's 2008 CLIA Waiver Guidance

Prepare an effective Pre-Submission for a CLIA Waiver of Dual 510(k) Waiver

Use the CLIA test complexity scoring criteria

Integrate human factors into device design

Design and execute "Flex" studies based on risk analysis

Design and execute CLIA Waiver or Dual Path clinical studies

Design and execute studies to evaluate performance at clinical decision points

Perform and present statistical analysis of data, including ATE and LER

Develop compliant labeling for CLIA Waived products

Prepare a CLIA Waiver or a Dual 510(k) Waiver Application

Avoid costly mistakes

Maximize the chances for a successful CLIA Waiver application
Who will Benefit:
This course is designed for people who are planning to undertake CLIA Waived product development, and people who will be involved in the supporting studies and submission of applications for CLIA Waiver to FDA. The course will address all levels of interest, from executive to technical and clerical. Personnel who will benefit from attending this course include:
Executives and Senior managers

R&D

Design engineers

Regulatory professionals

Project managers

Risk management professionals

Clinical research professionals
Agenda
---
-------------
AGENDA
-------------
DAY 01(8:30 AM - 4:30 PM)
08.30 AM - 09.00 AM: Registration

09.00 AM: Session Start

History of CLIA Waiver Regulations

Using CLIA Complexity Categorization Score Card

FDA's 2008 CLIA Waiver Guidance

2 Tiers of Insignificant Risk of Erroneous Results

Integrating human factors into device design

Designing risk and flex studies

Fail-safe and error alert

Designing Accuracy Studies

Quantitative tests

Selecting comparator method

Site and operator selection

Finding ATE and LER Zones

Qualitative tests

Selecting comparator method

Site and operator selection

Near Cutoff Studies

FDA's Dual 510(k) Waiver by Application

Importance of the Pre-Submission Program

Case Studies
DAY 02(9:00 AM - 1:00 PM)
Labeling requirements

Hands-on: Preparing graphs with ATE and LER in Microsoft® Excel®

Questions and wrap-up
Speaker Details
---
-------------
SPEAKER
-------------
Glenn Neuman
Director of Scientific Affairs at New World Regulatory Solutions, Inc.
Glenn Neuman is a seasoned Regulatory Affairs professional with an R&D background. Mr. Neuman has over 20 years' experience with CLIA Waivers, and presented at CLIAC meetings and at FDA's watershed CLIA Waiver public workshop in August of 2000. He has been intimately involved with the CLIA Waiver process throughout its evolution to the present day. He has served as the Director of Scientific Affairs for New World Regulatory Solutions, Inc. (NWRS) since 2004. NWRS is an independent consulting firm that works with start-up to global 500 companies in the areas of device design and human factors, risk management, clinical studies, regulatory submissions to FDA and quality system regulations.
Prior to joining NWRS in 2004, he was Director of R&D and then Director of Regulatory, Quality and Technical Affairs at Wampole Laboratories during its ownership by Carter Wallace and Inverness Medical Innovations (now Alere), respectively. He holds a Master's degree in biochemistry from the University of Maine.
Please contact the event manager Marilyn (marilyn.b.turner(at)nyeventslist.com ) below for:
- Discounts for multiple participants.
- Require a price quotation.
- Require to pay by wire transfer or PayPal
- Invitation letter for visa applications

NO REFUNDS ALLOWED ON REGISTRATIONS
-----------------------------------------------------------------
This Event is Brought to You by:
METRICSTREAM INC - NewYorkEventsList
http://www.NyEventsList.com
http://www.BostonEventsList.com
http://www.SFBayEventsList.com

MYL171013CEV MYL171117UPR
Keywords: analysis, applications, Clinical , design , development , Health , Innovation , learn, Learning , Management
---
---
---
Comments
---
---
Newsletters
VIP Life Time Subscription to our Newsletters!

$399.99