Boston Professional Events List
Preclinical Models and Tools in Oncology
---
Date
Jun 13, 2017 - 07:00 AM - Jun 14, 04:15 PM
Organizer
CHI Conferences
Venue
Westin Copley Place
Location
10, Huntington Ave
Boston,
MA,
USA,
ZIP: 02116
Phone:

The selection of appropriate preclinical models based on similarity to human biology and disease genotype and phenotype carries considerable potential to ensure higher predictability of preclinical research. The design and interpretation of first-in-man trials remains a major challenge in the development of novel anticancer agents. Key study design elements such as schedule, escalation strategy, targeted patient population, etc. rely heavily on preclinical data. This situation brings into question the predictability of preclinical tumor models as well as the method of analysis and translation of the results of preclinical studies. It is especially difficult to model for preclinical assessment of cancer immunotherapy, the most actively developing area in oncology, because the need for stimulating the response of the immune system adds to the complexity of preclinical models and the applications. Cambridge Healthtech Institute's Sixth Annual Preclinical Models and Tools in Oncology aims to bring together preclinical and translational cancer researchers in order to initiate knowledge and opinion exchange around preclinical tumor models, including immunocompetent models, and the strategies for preclinical design and assessment of new cancer therapy and combinations
Agenda
---
TUESDAY, JUNE 13
7:00 am Registration Open and Morning Coffee
KEYNOTE SESSION: STRATEGY AND SCIENCE TO ADVANCE TRANSLATIONAL ONCOLOGY
8:25 Chairperson's Opening Remarks
Mario Perro, Ph.D., Group Leader, Pharmacology, Oncology, Roche
8:35 Translational Research in Oncology and Immuno-Oncology
Peter Hammerman M.D., Ph.D., Global Head, Translational Research, Oncology, Novartis
Drug development in oncology has advanced over the past decade with the demonstration of the effectiveness of both targeted and immunotherapy approaches in patients with a diverse array of cancer types. Going forward it will be essential to nominate and understand therapeutic combinations to achieve high degrees of clinical efficacy while minimizing toxicity. In this presentation I will discuss approaches to biomarker identification to guide the use of small molecules and biologics in the context of an integrated translational research program.
9:05 Non-Clinical Approaches to Predict Single Agent vs. Combination Value and Clinical Development Strategies for Emerging Cancer Immunotherapies
James Smothers, Ph.D., Senior Director & Head, Discovery, Immuno-Oncology & Combinations DPU, GlaxoSmithKline
Non-clinical research studies historically support preclinical development and regulatory submission satisfaction and provide critical support of early clinical development hypotheses and clinical trial design including managing expectations of single agent efficacy or setting strategic vision for combination value through biology synergies. Moreover, following early clinical development milestones, an experimental medicine requires ongoing translational review of the clinical readouts beyond efficacy which in turn requires additional non-clinical analyses and experimental execution to drive results-based decision making and data-informed design of late stage clinical trials in anticipation and hope of drug approvals. Examples of non-clinical studies to support all of these activities will be reviewed including choice of experimental models and design.
9:35 Stress, Death, Immunity and Cancer Therapy
Lorenzo Galluzzi, Ph.D., Assistant Professor of Cell Biology Research, Radiation Oncology, Weill Cornell, Weill Cornell Medical College
Some anticancer agents trigger a form of cell death that can elicit an adaptive immune response. Such an "immunogenic cell death" relies on the activation of key stress responses in dying cells, and the consequent emission of danger signals that alert the organism of a threat. Unfortunately, this process is frequently suboptimal, calling for combinatorial strategies that attempt to restore the full-blown immunogenicity of cell death for therapeutic purposes.
10:05 Grand Opening Coffee Break in the Exhibit Hall with Poster Viewing
TARGETING TUMOR MICROENVIRONMENT: APPROACHES AND TOOLS
10:50 Visualizing Human Immune-System within the Tumor Micro-Environment: Preclinical Imaging of Humanized Animal Models
Mario Perro, Ph.D., Group Leader, Pharmacology, Oncology, Roche
In this talk I will discuss the establishment of humanized mice for cancer immune-therapy and optical imaging of human mirco-environment within humanized mice. I will also discuss approaches and parameters to study cancer immune-therapies within microscopy.
11:20 Human Tissue Based Models in Immune-Oncology.
Svetlana Sadekova, Ph.D., Senior Principal Scientist, Head of Translational Pathology Group, Merck
Rapid advancement of immuno-oncology is creating the need for translational strategies to guide indication selection, understand mechanisms of resistance and identify biomarkers of response. This talk will highlight the importance of understanding human tumor microenvironment and focus on strategies based on utilizing human tissues for pre-clinical and clinical translational research.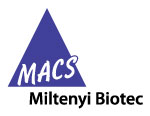 11:50 Isolation and Analysis of Tumor-Infiltrating Immune Cell Subpopulations

Olaf Hardt, Manager, Research & Development, Oncology, Miltenyi Biotec GmbH
Tumor-infiltrating leukocytes (TILs) constitute a fraction of highly complex and variable cell types inside the tumor tissue, complicating the analysis of individual subpopulations. In particular, the reliable detection of rare subpopulations is hampered by the detection limits of downstream assays. By combining optimized and automated tissue dissociation with specific pre-enrichment of TILs, we significantly increased the quality of data obtained from TIL characterization while reducing the overall time of analysis.

12:05 pm Tiny Bugs, Big Impact - The Microbiome Mediates Immunotherapy Efficacy - Using GF/Gnotobiotic Models to Predict Response

Benjamin G. Cuiffo, Ph.D., Scientist, Biomodels, LLC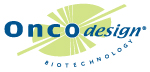 12:20 Luncheon Presentation: From Syngeneic to Humanized Mouse Models: Addressing the Needs for Novel Immunotherapies
Jean-Francois Mirjolet, Ph.D., Technology Director, Oncodesign
Case studies will be presented: efficacy of surrogate immune checkpoint modulators, their combination in syngeneic models with biomarker study using intratumoral immune cell phenotyping and cytokine profile analysis as well as efficacy of bispecific antibodies or toxicity analyses and sorafenib metabolism using immune and liver humanized mouse models, respectively. Efficacy of human PD-1 targeting antibody evaluated in humanized mouse models will also be described.
12:50 Session Break
CASE STUDIES
1:40 Chairperson's Remarks
Serena Silver, Ph.D., Senior Investigator, Group Leader, Molecular Pharmacology, Novartis Institutes for BioMedical Research
1:50 Preclinical Development of a Novel Antibody-Directed Nanotherapeutic for Treatment of Solid Tumors

Vasileios Askoxylakis, M.D., Ph.D., Medical Director, Merrimack Pharmaceuticals
Liposomal nanotherapeutics offer several advantages over conventional anti-cancer drugs. Nanotherapeutics are characterized by a prolonged circulation time that leads to higher intratumoral accumulation of their cytotoxic payload and reduced toxicity. MM-310, is an antibody-directed nanotherapeutic designed to exploit the overexpression of EphA2 in tumors in order to deliver a highly effective chemotherapeutic to EphA2-overexpressing cancers.
2:20 Discovery and Characterization of HKT288, a Novel ADC Targeting CDH6 for the Treatment of Ovarian and Renal Cancer
Scott Collins, Ph.D., Scientist, Novartis Institutes for BioMedical Research Inc
We describe the discovery, optimization and broad in vivo functional characterization of a novel CDH6-targeting ADC. CDH6-ADC was selected based on a multi-factorial lead selection campaign incorporating readouts of cell binding, internalization propensity and in vitro cytotoxicity. An optimal linker/payload pair was chosen based on in vivo profiling including an unbiased, high-throughput PTX clinical trial against a panel of 30 unselected patient derived ovarian xenograft (PDX) models.

2:50 Challenges and Solutions in Subcutaneous Tumor Measurements Studies

Cem Girit, Ph.D., CEO, Biopticon Corporation
Accurate measurement of subcutaneous tumor volume, shape and color often depend on user technique and assumptions about shape. Generally caliper measurements rely on an over-simplistic shape model and a subjective decision of boundary location, which can lead to a more than 40% over-estimation of volume. We present an alternative methodology that circumvents these issues, handles irregularly shaped tumors and yields more information for future studies.
3:05 Presentation to be Announced
3:20 Refreshment Break in the Exhibit Hall with Poster Viewing
EX VIVO MODELS TO COMPLEMENT OR REPLACE IN VIVO MODELING
4:05 Novel Approaches to Cancer Cell Lines Design and Applications

Serena Silver, Ph.D., Senior Investigator, Group Leader, Molecular Pharmacology, Novartis Institutes for BioMedical Research
Growth of cancer cells in 2D format has been a workhorse of the cancer research world, enabling high throughput biology endeavors to identify new targets and new drugs. However, it is clear that we are sampling only a subset of cancer complexity in these models, for example by comparison of genomic characterization between primary tumors, xenografts, and cell lines grown in 2D. I will discuss our efforts to use methods such as co-culture and high content imaging of cells grown in 3D systems to assess if these can indeed "fill the gap" and advance oncology drug discovery.
4:35 A Predictive in vitro Preclinical Package to Assess Safety and Efficacy of ImmTAC™ molecules
Luise U. Weigand, Ph.D., Team Leader, Cell Biology, Immunocore Ltd.
ImmTAC molecules are bispecific molecules comprising a pico-molar affinity T cell receptor fused to an anti-CD3 specific scFv that re-direct a potent T cell response towards target cells. Here we present our in vitro approach for preclinical assessment. The full in vitro package is used to evaluate safety and efficacy of ImmTAC molecules. The predictability of this process for our most advanced molecule IMCgp100, currently in a Phase I/II study, is discussed.
5:05 A Microfluidic Model for Lymphocyte-Tumor Interactions

Jeffrey Borenstein, Ph.D., Laboratory Technical Staff, Biomedical Microsystems, Draper
Here we describe a multiplex microfluidic chip that sustains tumor samples for periods of days to weeks in a microenvironment that provides precision dynamic control over oxygen gradients, temperature, and lymphocyte concentration. We demonstrate this system in the absence and the presence of compounds known to influence interactions between lymphocytes and tumors, toward application of the technology as a tool for the development of new immunotherapies and ultimately personalized cancer treatments.
5:35 Welcome Reception in the Exhibit Hall with Poster Viewing
6:45 Close of Day
Day 1 | Day 2 | Download Brochure
WEDNESDAY, JUNE 14
7:00 am Registration Open
7:30 Interactive Breakout Discussion Groups with Continental Breakfast
This session features various discussion groups that are led by a moderator/s who ensures focused conversations around the key issues listed. Attendees choose to join a specific group and the small, informal setting facilitates sharing of ideas and active networking. Continental breakfast is available for all participants.
In Vitro Models for Cancer Immunotherapy
Moderator:

Luise U. Weigand, Ph.D., Team Leader, Cell Biology, Immunocore
Tumour models for potency assessment
Predictability of cytokine release syndrome – a million and one approaches
Representative normal tissue models for toxicity assessment
Preclinical Strategies for Nanotherapeutics in Oncology
Moderator:

Vasileios Askoxylakis, M.D., Ph.D., Medical Director, Merrimack Pharmaceuticals
Molecular targeted Nanotherapeutics
Drug delivery to tumor
Translation of preclinical evidence into clinical trials
---
CRISPR FOR ONCOLOGY DRUG DISCOVERY
8:35 Chairperson's Remarks
Danilo Maddalo, Ph.D., Lab Head, ONC Pharmacology, Novartis Institutes for BioMedical Research, Novartis Pharma AG
8:45 In vivo Generation of Oncogenic Signatures with the CRISPR/Cas9 System

Danilo Maddalo, Ph.D., Lab Head, ONC Pharmacology, Novartis Institutes for BioMedical Research, Novartis Pharma AG
Precise genomic editing leading to cancer formation represents a powerful tool in preclinical research. Generation of signatures resulting in cancer development/resistance can be investigated and identified by in vivo delivery of the CRISPR/Cas9 system. In this talk I will discuss the methods for generating preclinical animal models, the impact the 'genome editing revolution' has had, and the future applications for drug discovery and target identification.
9:15 Preclinical Mouse Models with CRISPR-Cas9 Genome Editing
Manu Sebastian, Ph.D., Associate Professor and Director, Research Histology, Pathology & Imaging Core, Department of Epigenetics and Molecular Carcinogenesis, The University of Texas MD Anderson Cancer Center
CRISPR-Cas9 genome editing has made it cheap, easy, fast and effective to build cancer mouse models when compared to traditional techniques. These models can be used to evaluate drug treatment and resistance for personalized medicine. The CRISPR system can target somatic cells of adult animals in several loci to model the effects of cooperative genetic events and study the initiation and progression of cancer. It can be used to rapidly model and functionally test newly identified mutations in oncogenes and tumor suppressor genes improving targeted therapy.
9:45 Engineered Swine Models of Cancer
Adrienne Watson, Ph.D., Senior Research Scientist, Surrogen, A Recombinetics Company
Huge advancements in technology to engineer genetically modified swine, who share immense genetic and physiological similarity to humans, have enabled the development of swine models of human cancer. We describe the latest innovations in cancer modeling in swine, including Recombinetics' model of Neurofibromatosis Type 1, to show the benefits of using swine as a large animal model in research and the vast applications and opportunities of swine models of cancer.
10:15 Coffee Break in the Exhibit Hall with Poster Viewing
ADVANCING TRANSLATIONAL ONCOLOGY AND IMMUNO-ONCOLOGY WITH INDUSTRY-ACADEMIA COLLABORATION
11:00 Industry-Academia Collaboration in the Area of Tumor Models

Dana Cullen, Ph.D., Research Liaison, International Immuno-Oncology Network, Bristol-Myers Squibb
Collaboration is not an option but a necessity if the collective "we" desire to evolve our understanding of immuno-oncology to ultimately improve patient outcomes. Collaboration in preclinical science means greater transparency and sharing of translational tools and data collaborations with academia, federal and industry to further advance innovation in drug discovery and development.
11:30 CTI: Leveraging the Best of Industry and Academia to Create New Medicines

Leigh Zawel, Vice President and Site Head, New York and Boston Centers for Therapeutic Innovation Pfizer
Pfizer's Centers for Therapeutic Innovation (CTI) were created 5 years ago to marry cutting edge drug discovery technology with innovative academic research with the goal of bringing new medicines to patients. This new model for developing drugs is now fully formed with a robust preclinical pipeline and multiple clinical programs. The underlying principles of how the model works will be reviewed as will a case study featuring a former collaboration.
12:00 pm Bridging Luncheon Presentation: Combination Immune Checkpoint Inhibitors for the Treatment of Solid Tumors in Humanized Mouse Models

Paula Miliani de Marval, Ph.D., Research Associate Director, Charles River
The increasing success and interest in cancer immunotherapy, there is a growing need for relevant preclinical models. Our studies with syngeneic tumors, using immune checkpoint inhibitors targeting CTLA-4 and PD-1, showed differential responses across tumor types. We have evaluated the efficacy of these inhibitors on human tumor xenograft models implanted in CD34+ and PBMC humanized mice. Results from these studies shows significant tumor growth inhibition associated with T cell activation.
12:30 Session Break
1:00 Coffee and Dessert in the Exhibit Hall with Poster Viewing
1:30 PLENARY KEYNOTE SESSION (click here for details)
3:30 Refreshment Break in the Exhibit Hall with Poster Viewing
4:15 Close of Conference
Keywords: Clinical , oncology , tools , clinic , clinical , models, oncology, Tools
---
---
---
Comments
---
---
Newsletters
VIP Life Time Subscription to our Newsletters!

$399.99