Boston Professional Events List
American Conference on Theoretical Chemistry
---
Date
Jul 16, 2017 - 05:00 AM - Jul 21, 05:00 PM
Location
Boston University 765 Commonwealth Avenue Boston, MA 02215,
Boston,
MA ,
US,
ZIP: 02215
Phone:

American Conference on Theoretical Chemistry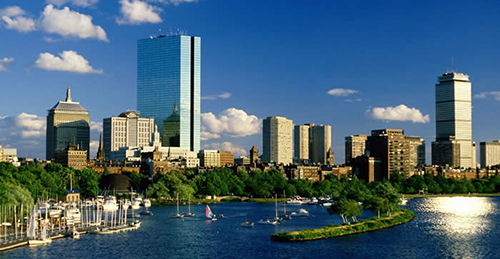 The American Conference on Theoretical Chemistry's organizing committee invites you to attend this inspiring conference, held July 16th – 21st, 2017, at Boston University in Boston, Massachusetts. The invited speakers are among the leading scholars in their fields, span generations and disciplines, and represent frontier work on problems of considerable current importance. Inspiration, cross-fertilization of ideas, networking, new collaborations, and great science are the goals of the conference. Held every three years since 1972, the ACTC is widely attended by chemists from both the United States and abroad. The meeting grew from the biennial Gordon Research Conference on Theoretical Chemistry, held from 1962-1970. Sharon Hammes-Schiffer, University of Illinois at Urbana-Champaign, is the Chair of ACTC 2017. David Coker, Boston University, is the Deputy Chair and Local Organizer, and Todd Martinez, Stanford University, is the Vice Chair.
The lectures will be held at the Boston University Law School Auditorium, lunches will be at the George Sherman Union Back Court, and poster sessions will be held at Metcalf Hall in the George Sherman Union. For breakfasts and dinners, attendees will have many options of nearby restaurants. A boat trip and banquet will be held on Wednesday.
Registration
The early-bird registration fee is $475 for regular attendees and $275 for the first 100 students. These costs increase to $525 for regular attendees and $325 for students after May 1st. These fees include meal passes for lunch, as well as refreshments at the breaks and poster session. Click here for registration details.
Accommodation
Attendees can choose to stay at the nearby Hyatt Regency Cambridge, or on-campus, using Boston University's overnight accommodations at 10 Buick Street. Click here for accommodation details.
Schedule
The conference will run Monday, July 17th through Thursday, July 20th. Attendees should plan to arrive on Sunday and to leave on Friday. There will be plenary sessions starting Monday at 8:50 am and ending Thursday at 5:00 pm. A preliminary list of confirmed speakers and a tentative schedule for the conference can be found HERE.
Posters and Poster Abstracts
Each participant is encouraged to present a poster. There will be two poster sessions, with a cash bar, on Monday and Tuesday evenings from 5:30-7:30 pm. Those participants wishing to present a poster should email a brief abstract as an attachment in MS Word in 12 pt Arial font, including title and authors, to [email protected] before June 1, 2017. Please make the subject of the email "ACTC poster abstract" to facilitate the process. Check back for further submission details.
Keywords: conference , lectures, network , networking , research , restaurant, science , sing, chemistry, conference
---
---
---
Comments
---
---
Newsletters
VIP Life Time Subscription to our Newsletters!

$399.99